Stop White Genocide.
July 13, 2018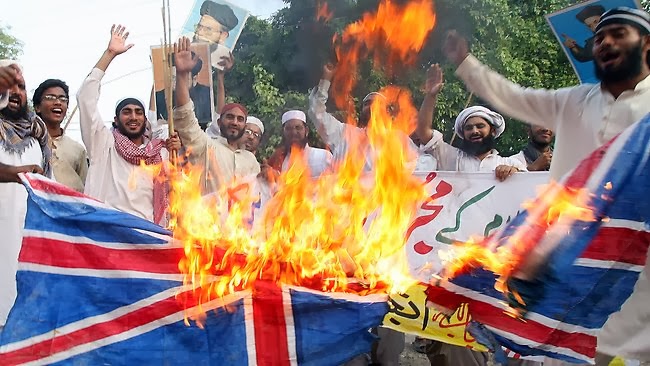 The Muslim population of Britain surpassed 3.5 million in 2016 to become around 5.5% of the overall population of 64 million.
The author is a former British policeman 
who has maintained contacts within the force. 
We can assume that civil disturbances planned 
for the UK also apply to France, Germany and Sweden. 
(Disclaimer- While I cannot personally vouch for this report, England like so many Western countries has been subverted by Freemasons who want to enslave the population. A Muslim insurgency might provide a pretext.) 
By Semper Castleton 
(henrymakow.com)
Further to my June 2018 article about the social decline and decay of England, the situation is much worse. 
The following activities are now covertly taking place: 
Arms shipments are coming into Europe to covertly arm Muslims ready for the signal to rampage and create genocide. 
View original post 1,058 more words